JOIN US TO WELCOME SANTA!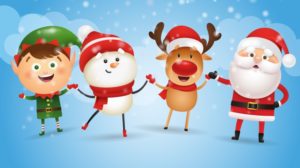 Celebrate the arrival of Santa to Logan Central Plaza by joining us to welcome him and a host of Christmas Characters.
Live Parade with Santa and his festive friends
10am, starts at Centre Court
Finishes at Santa Set outside Kmart
Elf Making Workshop
10.00am – 1.00pm
Kids at Play space (No bookings required)
Christmas Face Painting
10.00am – 1.00pm
Outside Kids at Play space
Santa Photography
Commences 10.30am after Santa Parade
Outside Kmart
Click here to view Santa Hours and Photo Prices.