SHOPPING AT LOGAN CENTRAL PLAZA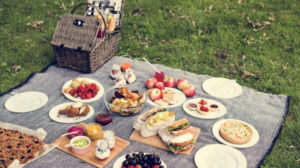 As the Queensland Government has now eased some restrictions and allowed non-essential shopping, some of our retailers have now reopened! We continue to remain committed to providing our community with quality goods and services which includes stores such as supermarkets, specialty food and clothing retailers, discount department stores, takeaway food, medical and pharmacy.
You can have confidence in Logan Central Plaza as we continue to be vigilant with our cleaning program. Our number one focus continues to be the health and wellbeing of our customers, retailers, employees and our community.
We also encourage customers to use the sanitiser stations positioned at our entries, and continue to maintain social distancing and good hygiene when shopping at Logan Central Plaza.
Coles and Kmart will be trading the hours below. Speciality retailers' opening times will vary with some stores recently reopening, so please check by calling ahead with your favourite store to see if they are open and when.
Coles:
Monday to Saturday: 7am – 9pm
Sunday: 9am – 6pm
Kmart:
Monday to Friday: 7am – 8pm
Saturday: 7am – 5pm
Sunday: 9am – 5pm
Look Who's Back
Kidz Jeanswear
Spendless Shoes
Ally Fashion
Sha Sha Fashion
Prouds the Jewellers
Ivy Hair
Prestige Rugs
Stay healthy and safe.
Thank you for your ongoing support of Logan Central Plaza as we work through this together💙
#inthistogether