Mums n' Bubs Logan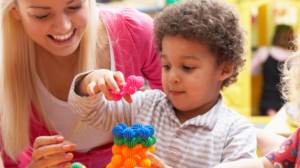 You're invited to join us for a morning of fun with FREE HALLOWEEN CRAFT and GUEST SPEAKER at our MUMS n' BUBS – LOGAN Playgroup hosted by Nat Millar in our Kids at Play space.
We also have a special Guest Speaker Taga from the Benevolent Society who will be sharing a wealth of knowledge on everything Money & Budgeting, including advice on:
Organise your Money – Learn tips on a set and forget money system
SaverPlus – How to get a $500 reward for school expenses when you save $50 each month for 10 months
Afterpay – Learn how to control your spending
Money Help – Who can you go to for help?
Basic Needs – What happens if you don't have enough to cover all your basic needs?
Question Time???
Also enjoy a free morning tea.
THIS SESSION ONLY GOES FOR 1 HOUR – 10AM TIL 11AM so please be on time 🙂