LOGAN CENTRAL PLAZA WALKING GROUP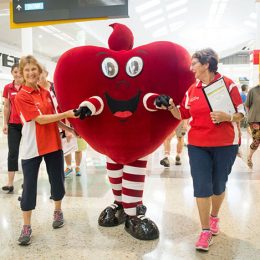 Walking at Logan Central Plaza is a fun, free and easy way to meet new friends and boost your health, all in a safe environment – no matter what the weather.
The group walks throughout the centre taking steps to a healthier lifestyle whilst making friendships along the way. The walking group is for people of all ages and walkers are encourage to walk at their won pace, so it doesn't matter if you are new to physical activity or are recovering from a health issue.
WHEN: Monday to Friday
TIME: 7.00am – 8.00am
DURATION: 60 minutes
MEETING POINT: Middle entry
How to join
For more information on how to join please call Carol 0412770474 or register online.
Please not all walkers must maintain social distancing whilst walking around the centre.