IN THIS TOGETHER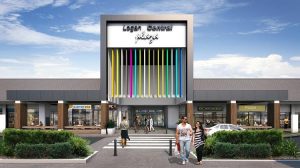 As the COVID-19 situations continues to unfold, our number one focus is the health and wellbeing of our customers, retailers, employees and the communities were we live and work. Have confidence in Logan Central Plaza as we continue to be vigilant with our cleaning program, we are encouraging customers to use the sanitiser stations positioned throughout the centre and encouraging social distancing and hygiene.
Though some of our retailers have closed for now, we remain committed to providing our community with essential goods and services, medicines and household needs, which includes stores such as supermarkets, specialty food retailers, discount department stores, takeaway food, medical and pharmacies.
Coles and Kmart will continue to trade the hours below to ensure you can find everything you need during this difficult time. The smaller retailers' opening times will vary, so please check with your favourite store to see if they are open and when.
Trading times for Coles:
Monday to Saturday: 7am – 9pm
Sunday: 9am – 6pm
Trading times for Kmart:
Monday to Friday: 7am – 8pm
Saturday: 7am – 5pm
Sunday: 9am – 5pm
We're committed to helping our retailers and small businesses by providing resources to navigate through these complex and uncertain times, so that we can all get back on our feet once this is over.
Stay healthy and safe.
Thank you for your ongoing support of Logan Central Plaza as we work through this together💙
#inthistogether